Fincastle Farm is Prospect's newest luxury development. 1+ Acre lots start from $295,000.

Marketed Exclusively by: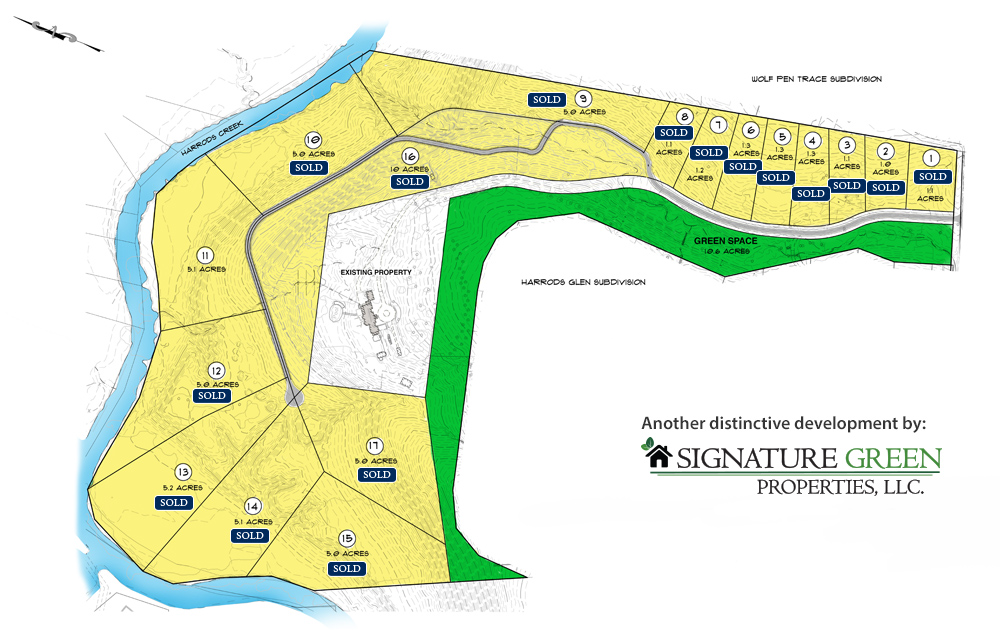 Fincastle Farm is located on Wolf Pen Branch Road in Prospect and is part of the original Fincastle Farm Estate previously owned by W.L. Brown, Jr. This exclusive estate home community features only the finest architecturally designed homes built by some of Louisville's best custom home builders. Fincastle Farm is situated on 70 acres of gently rolling farm land and features only breathtaking estate lots, ranging from one to five+ acres. All homes and all exterior elevations are required to be timeless in design.
Building Info
Minimum size requirements:
Ranch: 3,400 sq ft
1.5 story: 4,200 sq ft
2 story: 4,800 sq ft